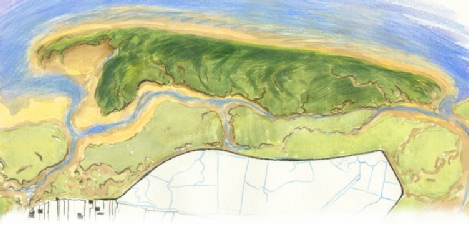 BRANTA CRUISES
Visiting the wilderness of creeks and tidal channels on the North Norfolk coast
Most of the time I spend working along the North Norfolk coast is in the company of Jonathan Brown, a unique character and enthusiast for nature and landscape.
For decades he has successfully blended a life as fisherman, conservationist, warden, and recorder of every aspect of the natural world as it changes with the seasons on Scolt Head Island and around the surrounding saltmarsh, beaches, channels and tidal creeks.
In October 2009, Jon and his wife Judith, started Branta Cruises and launched the Laura May to take visitors out and share the unique Scolt Head Island experience.
Visit the Branta Cruises website for the full story - and to maybe even make a booking!
We look forward to welcoming you