All website text and images © Bruce Pearson 2017
As an artist fascinated by wildlife I work as often as the opportunities arise out in the wild where the rhythm and restlessness of wildlife and elemental landscapes - and sometimes people as well - interact and overlap creating powerful images and dramatic themes about the natural world and our relationship to it.
The starting point has to be the field experience as pure observation is the raw material - perhaps a few small sketches, a larger more considered drawing, or an ambitious painting which one hopes distils something of the day's experience. A work straight from the field can sometimes be framed and exhibited as it is; what's left is taken back to the studio to be viewed in a new light and the snatched ideas worked through in different mediums - relief printing, mono and screen printing, or oil painting.
This site sets out to convey a feeling for some of those field experiences and to show a range of creative processes and some of the atmosphere of an artist's studio. The site also shows some of the outcomes - pieces of finished work, work in progress, or some of the exhibitions and other events where paintings and prints are shown.
Over a period of almost 40 years working as an artist I have travelled widely in search of subjects from the Arctic and Antarctica, to Africa, much of Europe, and the Americas. However, these days I'm spending much more time these in the studio working through the creative debris accumulated over years travelling to wild places.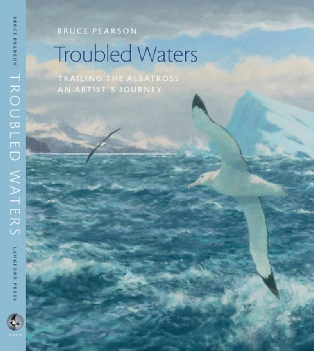 The Falkland Islands, South Georgia & Antarctic Peninsula
Oct 18 - Nov 6 2017 (as naturalist)
Antarctica - Off The Beaten Track
Nov 6 - Nov 18 2017 (as artist in residence)

The Natural Eye
Annual SWLA Exhibition
19th - 29th October
In the Studio
A look at the working methods applied to making a relief print
South Georgia Heritage Trust (SGHT)
New set of prints to raise funds for SGHT