The Falkland Islands, South Georgia & Antarctic Peninsula
Nov - Dec 2015
Again this year I was able to travel with One Ocean Expeditions as 'artist in residence' - it was an extraordinary experience!

We had days with clear skies and calm Southern Ocean seas; we had warm sunshine at Brown Bluff, heavy weather approaching Elephant Island and hundreds of thousands of king penguins in enormous colonies on South Georgia. And my wife Sara was able to join me on this trip and able experience the awesome nature of it all for the first time having listened to me droning on about its splendour for the past 33 years that we have been married.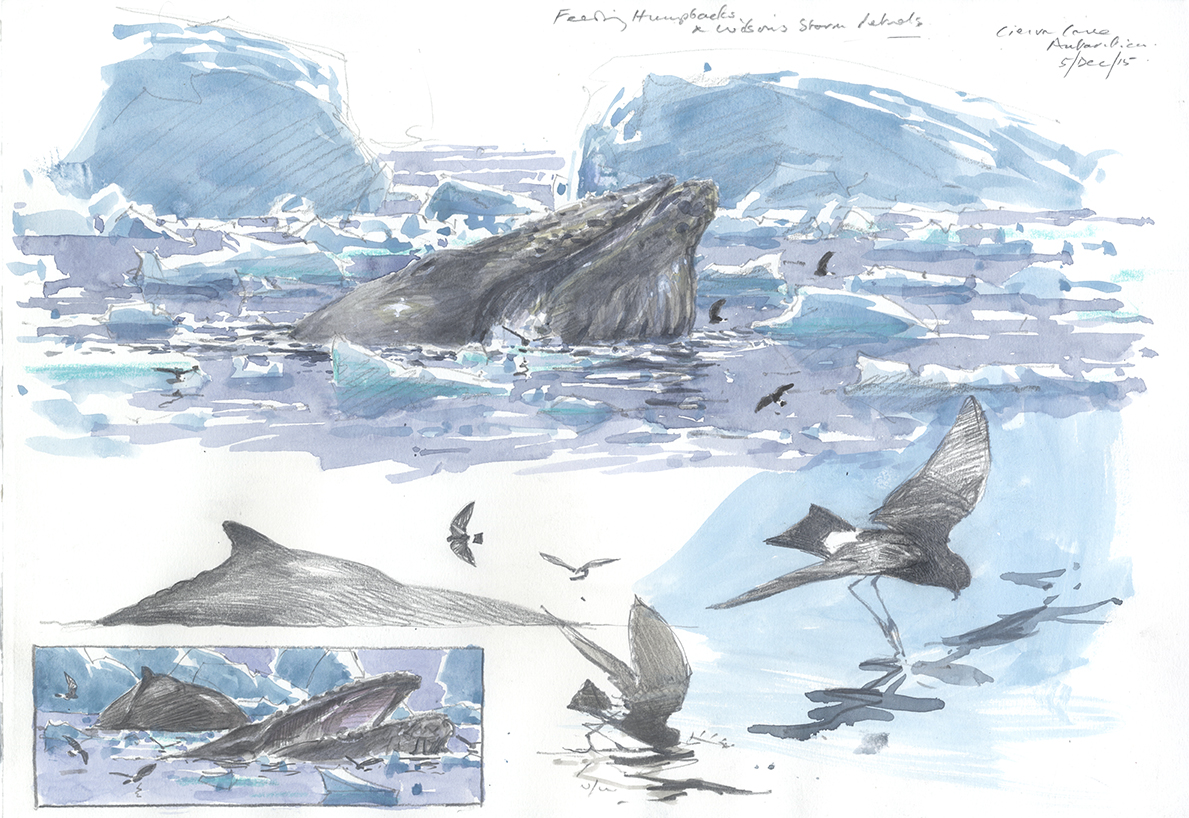 © 2023 Bruce Pearson. All Rights Reserved.