After a year or more dodging the pandemic, and weeks locked away when required by government, at last in early July I was able to escape. It was to Iceland as ornithologist and artist in-residence on-board Crystal Endeavor, an expedition ship making her maiden voyage.

I'd visited Iceland before but never for such a long period. The sail plan for my time on board was for two circumnavigations of the island over a period of three weeks.

Throughout the voyage there were many opportunities to sketch the multitudes of seabirds, the fantastic seas and island landscapes, humpback whales and so much more.

The most numerous bird encountered were puffins - from colonies along the low cliffs of Grimsey, to the birds topping Iceland's largest sea cliff stretching 14 kilometers (8.75 mi) and peaking at a height of 441 meters (1,447 ft) - the Latrabjarg cliffs forming the westernmost point in Europe and hosting Iceland's greatest concentration of seabirds.

Sketchinmg puffins on Grimsey (with Crystal Endeavor at anchor beyond).
| | |
| --- | --- |
| | In Siglufjorder on the north coast of Iceland there was an opportunity to go out for a day on a whale-watching boat. In the fjord were three or four humpbacks feeding, the light was good and the boat quite steady so I was able to settle down and get some work done. |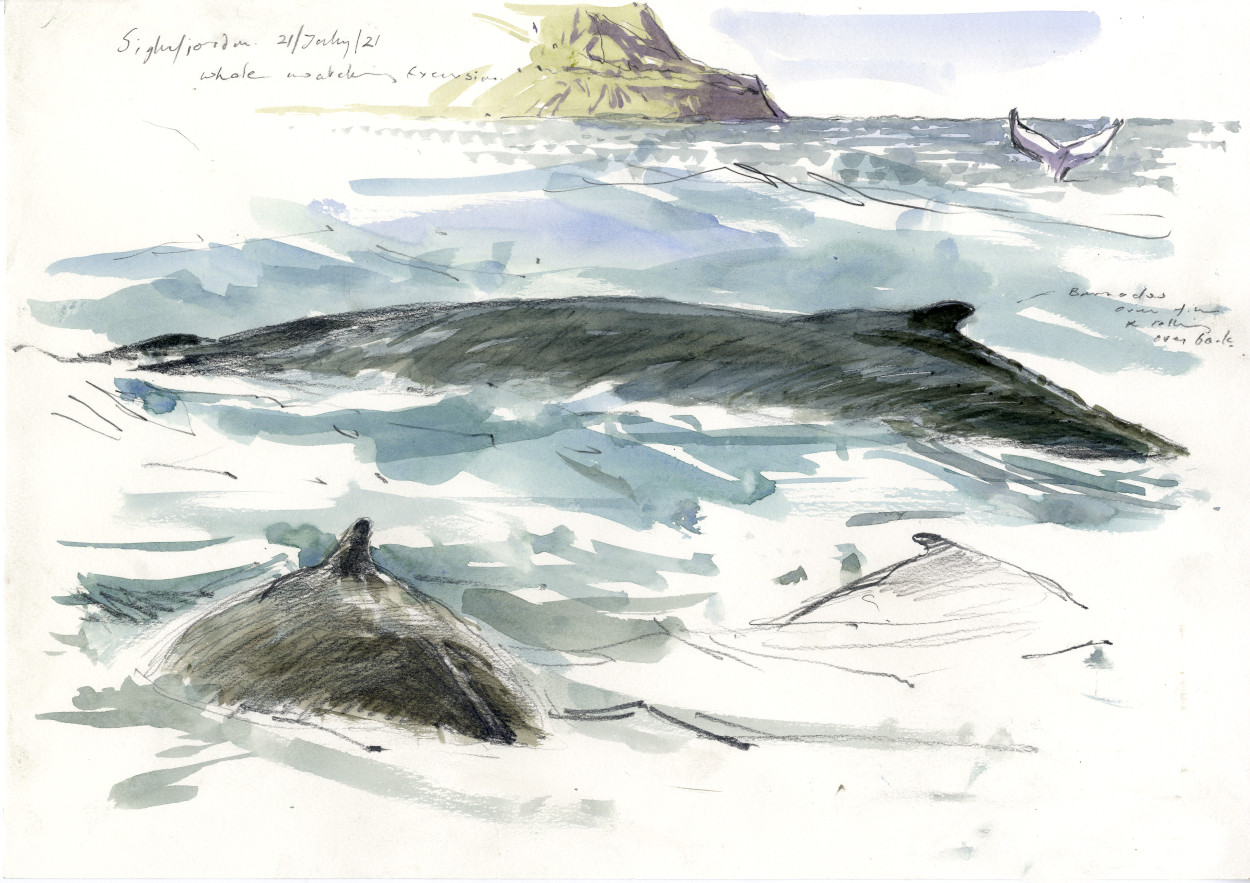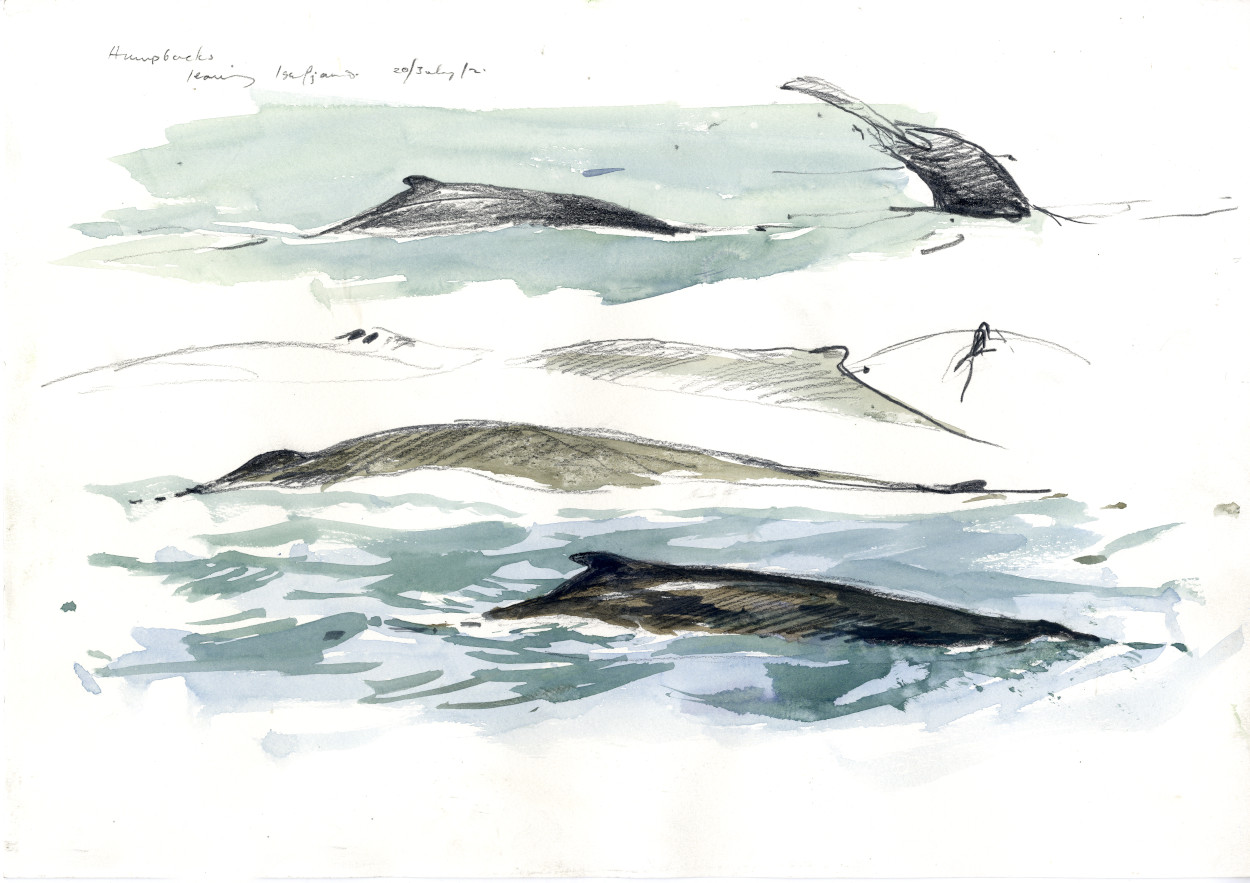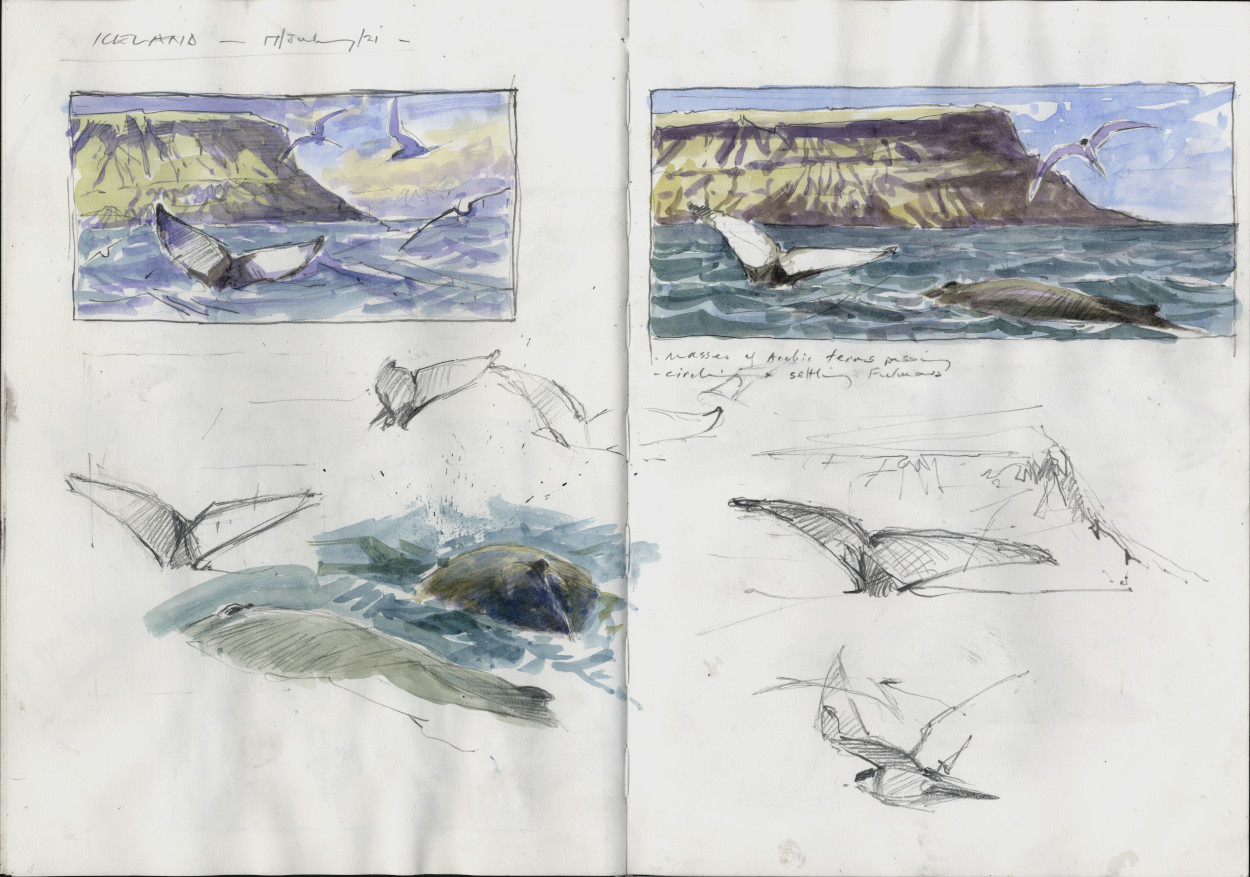 © 2023 Bruce Pearson. All Rights Reserved.