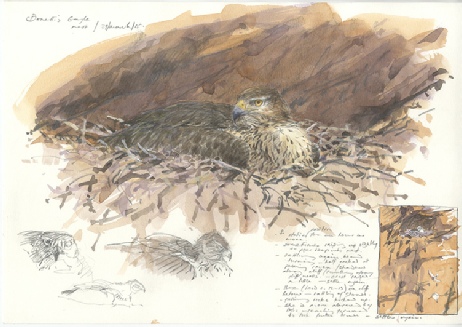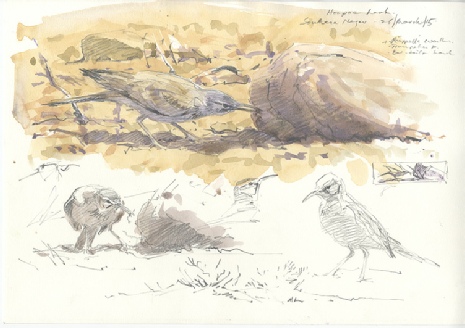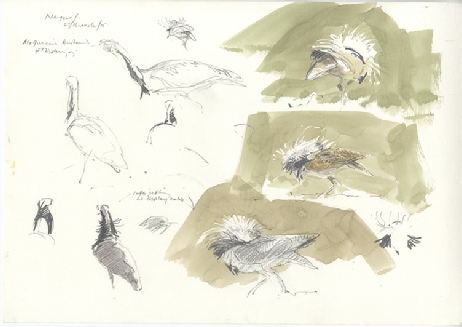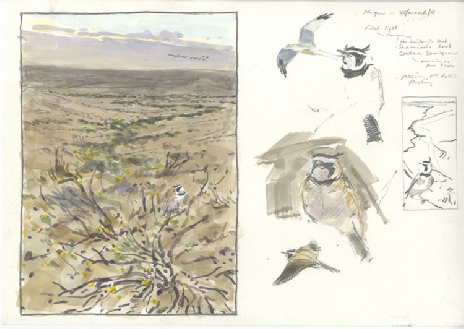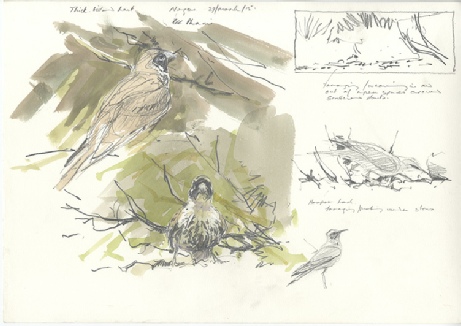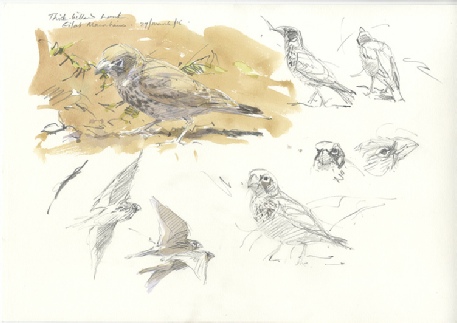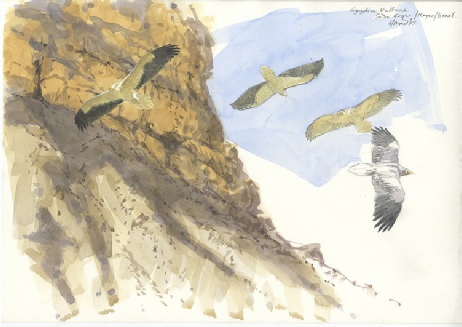 Negev Desert
March / April 2015
Since sharing a wealth of spectacular and dramatic experiences together on a longline tuna fishing vessel off the coast of South Africa five years ago, Meidad Goren and I have stayed in touch. Then he was a BirdLife observer and part of the Albatross Task Force and I was pursuing an art and conservation project that culminated in the publication in 2012 of the Troubled Waters book and exhibition in support of BirdLife and the Global Seabird Programme.
Since then I've been continuing with the seabird work and pursuing other art projects. Meanwhile, Meidad returned to Israel to work for SPNI (Society for the Protection of Nature in Israel) as manager of the Ramat HaNegev Birding Centre at Sde Boker in the centre of the Negev desert. It wasn't long before Meidad was insisting that I visited Israel and stay at the centre so that he could show me some of the most fabulous birds and special landscapes of the Negev. The best time, he said, was late March and early April.
I am currently putting together a piece about our birding experiences in the Negev for Birdatch magazine and in due course will be adding will be adding longer sections of text to this website.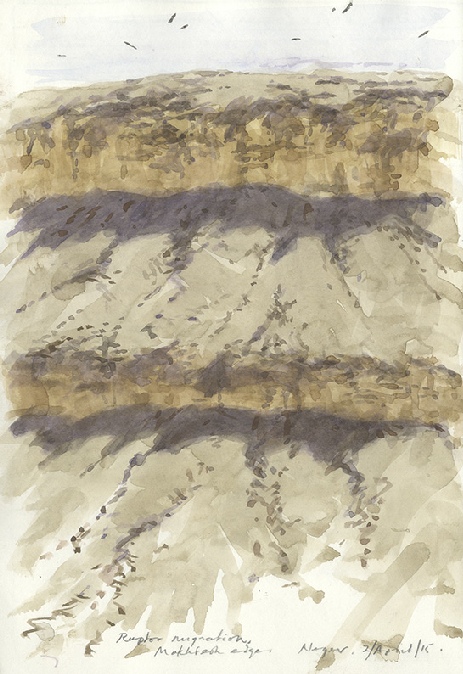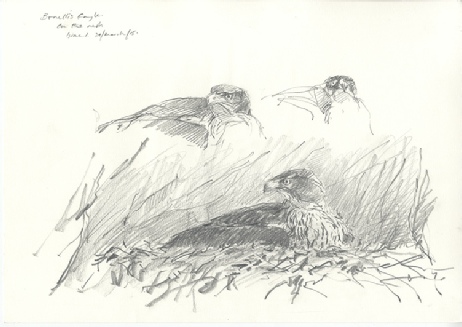 Egyptian vulture along the crater edge
Watercolour and pencil, 30cm x 42cm
Edge of the Ramon Crater at Sde Boker
Watercolour and pencil, 30cm x 42cm
Bonelli's eagle on the nest
Pencil, 30cm x 42cm
Bonelli's eagle on the nest
Watercolour and pencil, 30cm x 42cm
Hoopoe lark feeding
Watercolour and pencil, 30cm x 42cm
Displaying McQueen's bustard
Watercolour and pencil, 30cm x 42cm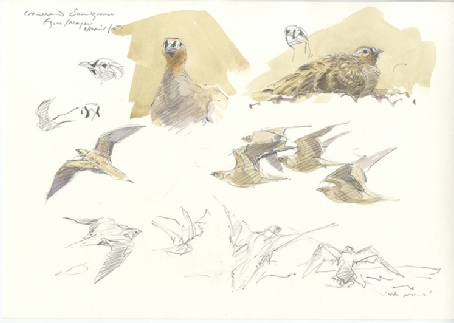 Thick-billed lark
Watercolour and pencil, 30cm x 42cm
Thick-billed lark
Watercolour and pencil, 30cm x 42cm
Crowned sandgrouse
Watercolour and pencil, 30cm x 42cm
Horned lark at dawn
Watercolour and pencil, 30cm x 42cm